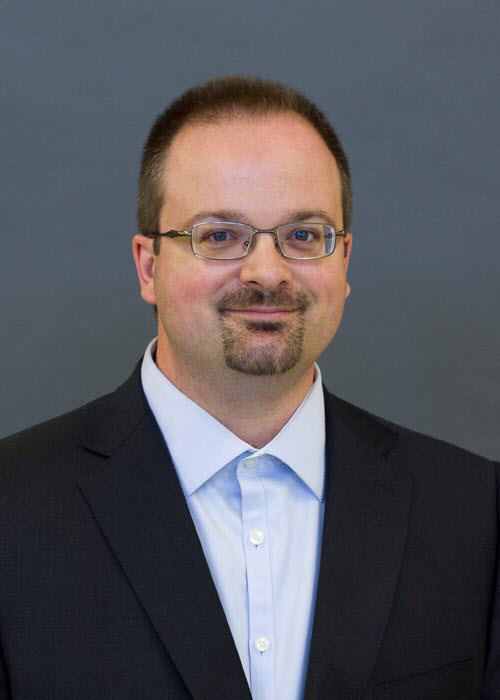 Senior Network Administrator
"We work in an industry with constantly evolving business, and constantly evolving technology. So it's just as important to upgrade ourselves as well as the systems we work with, because there is always something new to learn."
Dave Jacobs is the Senior Network Administrator at Voyageur Internet.  He started with the company more than ten years ago as an entry-level support technician, and worked his way up the ranks to the position he now holds.  Today, he is responsible for making sure Voyageur's customers receive exceptional 'high capacity connections' for both business and residential internet services 24/7.
While Dave may appear to be a "quiet cog" in the background of a bustling office, there's a heck of a lot more going on at his desk than meets the eye.  He might be working on routing and switching, designing networks, implementing configurations, resolving issues or coming up with creative solutions and better systems.  He is an exceptionally skilled troubleshooter who thrives on solving the many challenges that could arise on any given day in the unpredictable world of the Internet.
A self-motivated, self-taught networking professional, Dave received his Cisco Certification in 2013 and is a Cisco Certified Network Associate (CCNA). He is a key contributor to Voyageur's human resources team, overseeing the support and networking departments, as well as the field technicians.
Dave loves his career, and considers himself fortunate to be one of those lucky people who actually get to do what they want to be doing. Prior to Voyageur, Dave worked as a technician in the support department at Manitoba Telecom Services (MTS). Before that, he gained valuable experience as an entrepreneur during a period when he lived in Calgary.
When he isn't working, Dave is busy keeping up with the most important job of all: being a husband and a father. You might also find him playing guitar now and then, and in winter, watching hockey, or staring longingly out the window of his home at the community club next door, where hockey ice beckons.