Customer Service Team strives to excel for Voyageur Internet users
The entire team at Voyageur Internet is focused on providing excellent customer service, from the first point of contact through the entire term a user is on our network. We have developed comprehensive training for all departments to ensure the best experience is delivered. This principle played out recently with an internet user in Southern Manitoba who was not satisfied with their current provider.
"We currently have MTS High Speed Internet but I'm not satisfied with their speed.  Was hoping to find an alternative that was faster.  Let me know what you can provide, looking forward to hearing from you!  
Currently we only get around 3-4Mbps from MTS and was looking at your plans 7-9, with a 10 Mbps download. Would that be doable in my service area? I have a full 2 story home so getting height should not be an issue."
Our Customer Service agent methodically outlined the costs including the installation fee; Voyageur's download and upload speeds; located the property on Google maps to establish if it is in a viable location; explained our overage notice practices; and then suggested a time frame for a site visit after booking a technician.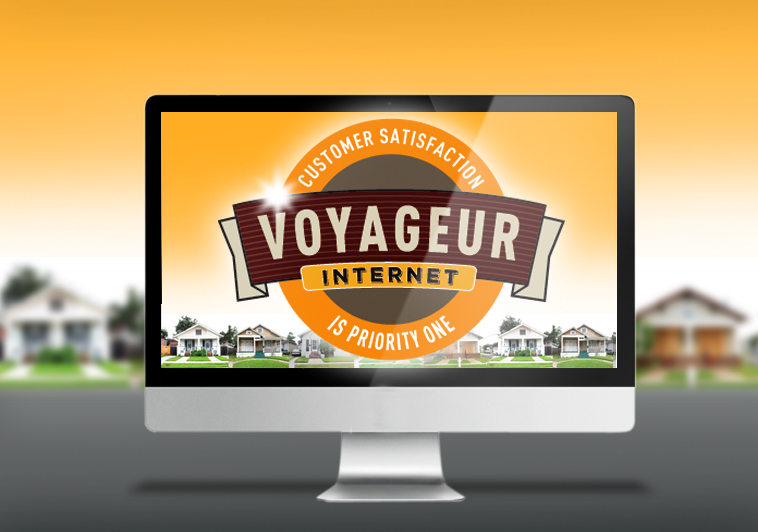 We always give 100% effort to overcoming customer service problems and keeping users online and happy!
The reply sent to our office was immediate:
"I'd like to say that already your customer service has been amazing. I'm not used to getting prompt replies or all of the information I've asked for. Sincere Thanks!
Management passed the message along to the agent complimenting her for her efforts.
But she shared the accolades: "I strive to provide the best c/s as I can for Voyageur Internet. You helping me and creating templates/documents for me, I wouldn't know half of the things I know today. I'm glad to know that I'm doing something right and thank you for the feedback and very nice to hear good feedback from customers! I appreciate that."
Happy customers, and professional staff that take pride in a job well done. That's the Voyageur Internet way of doing business and running our Manitoba company.