Hand in glove approach to safety for Voyageur Internet
Safety 1st!
Encouraging and fostering a culture of safety at Voyageur Internet worksites is a top priority for CEO Jeff Klause.
"Our technicians can't get to the top of our 100 foot towers without the safest possible climb from level ground."
When working on industrial sites, wearing high quality safety gloves is extremely important. Hard steel has no give, inclement weather can affect grip, and to coin a phrase, fingers count.
Always searching for efficiencies, Klause found a most economical path for the company with great results.
"At Voyageur we require all workers to wear company provided gloves at all times. On average we used to pay nearly $30 per pair of gloves for decent mechanical or work glove. Now we buy these gloves in 50 pair bundles for well under $10 a pair. They are tight fitting and are good under winter gloves or mitts."
"We make sure these cut resistant gloves are easily accessible. Voyageur allows staff to use them at home in addition to being required at work," Klause adds. "A year later and everyone in the company appreciates the high quality cost effectiveness of these gloves…. Band-Aids are going stale."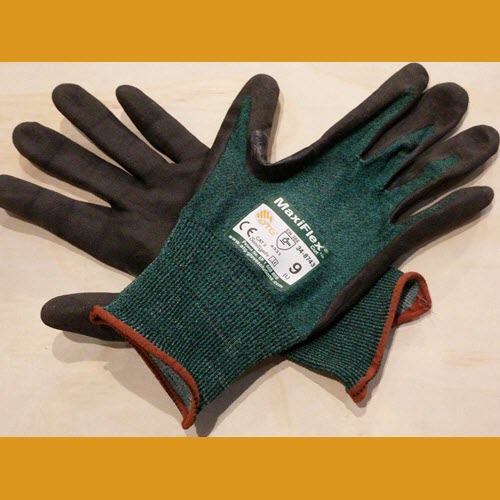 From The Bolt Supply House Ltd., Winnipeg
The supplier is The Bolt Supply House